Ripstation 7000 Series
CD MP3 Ripper
View Ripstation
Software
Video Ripping Option
Data Ripping Option


Now available with
Blu-ray Technology



Metadata By: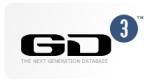 MSRP Starting at:
$5295
Complete Systems - Ripstation Series With Integrated PC, Windows Pro, and All Software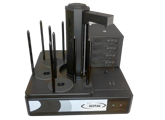 7000 Series

Auto CD Ripping
View Ripstation in Action with our Demo Video
View in High Definition (new window)
Large broadcast studios, archives, media companies, commercial and college radio stations as well as audio book producers are finding the need to "go digital" with their content.
Ripstation 7000 is the worlds leading automated CD ripping solution.
With its simple user interface, Ripstation V4.4 supports all major, compressed and non-compressed, formats such as WMA, WAV, MP3, AAC, APE, FLAC, OGG, AIFF and WAVPACK. It's all about the workflow, the metadata and then the end result.
Advanced Software Ripping Features
ALL major codecs - WMA, WAV, MP3, AAC, APE, FLAC, OGG, AIFF and WAVPACK
Rips Audio CD
Rips Audiobook CD (99 Tracks)
Rips MP3 CD
Rips Hybrid SACD (SACD playable on normal CD player)
Multi codec operation
Snippet/Clip Generation
Feature to rip separate tracks of a disc into one long file
Ripsure error detection
TrueTrack accurate ripping
Meta Data
FreeDB
Track type
Local cdplayer.ini files
Manual entry
Automated editing
iTunes compatibility
WMP Compatibility
Full media player compatibility
JPG and PNG and embedded cover art support
Fully flexible file naming with metadata variables
Logging
Real-time scrolling ripping log
– contains all the system information on discs that are ripping.
Batch Summary Report
SQL output
Metadata XML output
CDDB info text files
Error logs
Email notification
Device support
Output supported by all Media Servers
Output supported by all Media players
Output supported by all Portable media devices
Integrated iTunes system for iPod and iPhone loading
Ripstation Hardware Key Features
Models 7602& 7604 are complete standalone systems with advanced robotics suitable for high-volume, 24/7 operation with high throughput.
Large 400 Disc Capacity

2 or 4 CD/DVD recorders

Embedded PC: System does not require an external PC for operation
Full asynchronous operation for fastest performance possible
Built in 1GB/s LAN

External connection for network connected devices and USB drives
Remote desktop support -
Our support team can access your system for fast & efficient support

Choice of Synchronous or Asyncronous Ripping modes
Rip media in sequential or non-sequential mode
Proven Technology
In business over 40 years and designed and manufactured in the USA our systems are renowned for their stability, performance and reliability.
Need data or video ripping support? Check out DataGrabber and MediaGrabber

Specifications and Comparison
RipStation 7000
CD Ripper Models
7602 II
7604 II
&nbsp
Number of Drives
2
4
&nbsp
Input Capacity
400
400
&nbsp
Internal HDD
500GB
500GB
&nbsp
Audio Discs Ripped per Hour*
30+
45+
&nbsp
Software Provided
4.4
4.4
&nbsp
Metadata Resourcing
Yes
Yes
&nbsp
* Throughput can vary depending upon condition of discs and the number of tracks on each disc
PC Required
Built-In
Built-In
&nbsp
Warranty
1 Year
1 Year
&nbsp
Warranty
MF Digital provides a standard 1 year Return to Base (RTB) warranty, with options for extending the warranty as follows:
Extended 2nd year
Rapid Parts Exchange - if you need parts, we will send them fast
During your warranty period, we offer support from our locations in the US and the UK so whatever your time zone we are here to help. Support is available via email, telephone and remote desktop
Note - Rapid Exchange warranties are not available in all territories, please check with our sales team for availability and quotation.

Full details of our warranty are available here
© MF DIGITAL
a division of Formats Unlimited, Inc.
All Rights Reserved
Microsoft, Windows, and the Windows XP/7, Logo are registered trademarks of
Microsoft Corporation in the United States and/or other countries
Phone 631-249-9393 Fax 631-249-9273
Manufacturer of CD DVD & BD Ripping Systems