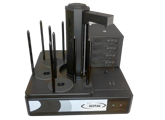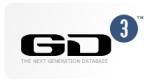 "Say Hello To GD3"

We are excited to announce that we have moved our metadata provider to GD3. You will no longer be able to use AMG lookups with your Ripstation as we have moved our premium metadata provider to GD3.

Why GD3?

Well, we are always evaluating the best metadata providers for our users and GD3 will deliver great metadata with fantastic cover art. Its focus on quality as it has built its service is exceptional, and we know you will experience a real difference in the move. The purchase process is simpler, you retain a single GD3 account and you can add lookups at any time for the same pricing for smaller lookup bundles as you need them.
Next Step?

1. Update your software by downloading the Correct Version for your system:
If you own a 7602/7604 series download the V4.4.13.0 version - Download


If you own an MT Series, 7601, 7601XC, 7601XD or 7601XDP -Download
2. Get yourself a GD3 account here
GD3 Audio Metadata Pricing
200 Lookup Bundle ($ 25)
500 Lookup Bundle ($ 60)
1000 Lookup Bundle ($ 110)
5000 Lookup Bundle ($ 525)
10000 Lookup Bundle ($ 1000)
PayPal accepted but not required, just standard credit card and it is a simple process.

If you would like to purchase more GD3 look ups please sign in through the link below:


*** SIGN IN ***
Ripstation notifies the user when you are running low and there are links to GD3 where you can access your account, and when you sign up for the first time, GD3 will give you 100 free lookups.
If you have any questions please contact us via email below:

Email
support@mfdigital.com
or
robertw@mfdigital.com
and we will be happy to help.