New from MF Digital - the Cougar represents a single high volume 6 drive BD, DVD CD duplicator with integrated Windows Pro OS.
Designed for high volume the Cougar is a cost effective high production, powerful, flexible and expandable DVD CD duplicator system. Operation is simple by using the on board keypad and display:
Cougar is designed, developed and manufactured in the USA with worldwide support.
Software

Simple CD DVD Duplicator Client
Simple 10 digit keypad
Optional CougarNET client
Optional Network Command Center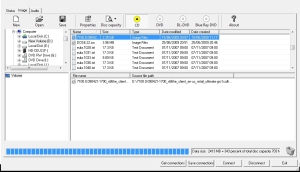 Powerful optional centralized Cougar dvd cd duplicator command software
Send jobs to selected Cougars
Monitor all Cougars
More Options
Expand your system with multiple Cougars for high volume, high capacity - all controlled from our Cougar Command Center.
Expand up to 10 cd dvd duplicator systems with 60 drives and 6000 disc capacity.
Warranty
MF Digital provides a standard 1 year Return to Base (RTB) warranty, with options for extending the warranty as follows:
Extended 2nd year
Extended 2nd and 3rd year
Rapid Parts Exchange - if you need parts, we will send them fast
During your warranty period, we offer support from our locations in the US and the UK so whatever your time zone we are here to help. Support is available via email, telephone and remote desktop
Note - Rapid Exchange warranties are not available in all territories, please check with our sales team for availability and quotation.
Full details of our warranty are available here